Thank you, everyone! I am praying for you all, and please do not hesitate to reach out with specific prayer requests.
---
MEETINGS

Download our Administrative Board Minutes from our Online Library.


---
DATES TO REMEMBER


Every Monday is Pastor's Sabbath

Thursday, January 26
Alice & Jerry Meals on Wheels
Friday, January 27
Ted & Jan Meals on Wheels
Sunday, January 29
4th Sunday after Epiphany
Micah 6:1-8; Psalm 15
1 Corinthians 1:18-31
Sermon Scripture Matthew 5:1-12
AA Meetings in Pomeroy @ 2 pm
TWIGS Worship & Fellowship
Monday, January 30
AA Meetings at St Thomas @ 7 pm
Pastor's Sabbath
Wednesday, February 1
Choir Practice 7pm with Barb
Thursday, February 2
Fellowship Hall Reserved 6-9:30 pm
Sunday, February 5
5th Sunday after Epiphany
Communion
Isaiah 58:1-9a
1Corinthians 2:1-12 (13-16)
Sermon Scripture Matthew 5:13-20
---
Manson Meridian Singers
Present their 51st show - Love Will Keep Us Together
Saturday, February 11. 7:00 pm
Saturday, February 12. 2:00 pm
Tickets:
Adults-$10.00
Students-$7.00
WINTER JAM 2023 is here!!
Experience the 40 date tour featuring Disciple and We The Kingdom, Jeremy Camp, Anne Wilson, Andy Mineo & MORE. Only $15 at the door! No tickets required.
The Collingsworth Family
Spring '23 Just Sing! Tour April 21st, Ames City Auditorium 7pm. Get some friends together and worship through
---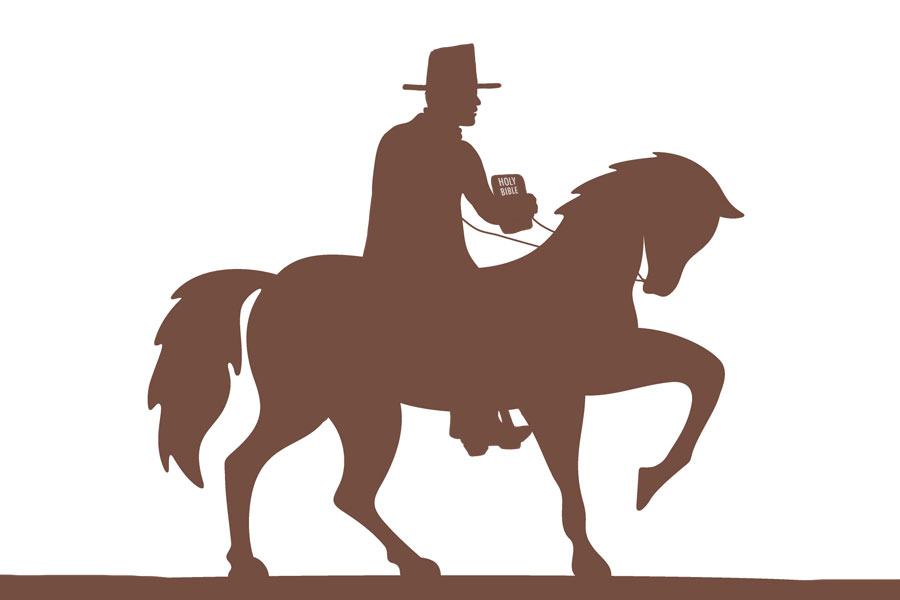 Upcoming Circuit Training Opportunities

Saturday, February 11th - 9-2:30 pm - Basic Lay Speaker Training @ 1st UMC, Fort Dodge

Consider attending these training events and learn how you can use your talents to His glory!
---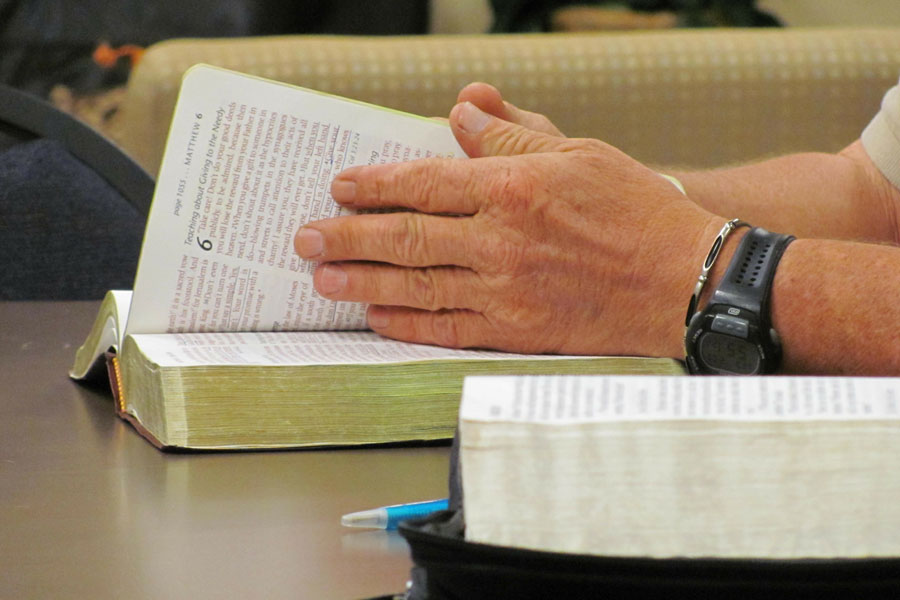 Plans for Lenten Study
From Birth to Resurrection in the Gospel of Luke, Jesus came to lift up the lowly. Throughout his ministry to his final days on the road to the cross, we find stories of his relationships with ordinary, flawed, and unexpected people. He met, dined, and
traveled with people who were not perfect. Many of them were struggling, some were outsiders or even outlaws. Whoever they were, from those he healed to the outlaws with him at his crucifixion, Jesus brought the good news of God's kingdom to those who most needed to hear it.

In Luke: Jesus and the Outsiders, Outcasts, and Outlaws, pastor and bestselling author Adam Hamilton explores the life, teachings, death, and resurrection of Jesus as told in the Gospel of Luke. Through Luke's stories, we find Jesus' care and compassion for all as he welcomes sinners and outcasts. As we study Luke and see Jesus' concern for those who
were considered unimportant, we hear a hopeful and inspiring words for our lives today.

The study books will be ordered soon. They are $11.49 each and can be picked up from the office when they arrive. We will be sure to let you know when.

May this study help you to participate in a journey of renewal and restoration during the coming Lenten season.
---
UPCOMING OPPORTUNITIES

Open AA Meeting
Held at St. Thomas Church on Mondays at 7 pm. For information, call Walt at 515-570-7189.
Pomeroy (old school) on Sunday at 2 pm.

Meals on Wheels Volunteers
Our week of delivering meals is once a month. Call Beth during church office hours to volunteer.
It takes two people to deliver about 15-20 meals. Meals are picked up at the MACC at 11 am. It usually takes about an hour to deliver.
Single Moms Care & Support Group
Single Moms change to once a month.
Refreshments will be served.
Pray for the continuation of this ministry. Your service lets these moms know that you care about them and their children. Also, if you know a single mom, please invite her to the group. We do make a difference in their lives! Sue Clapper is your contact and messages can be left for her via the church office (osumchurch@ncn.net or 712-469-3510).
OSUM Youth
TWIGS needs you (as an adult volunteer). This is a vital ministry of the church and needs to be nurtured and continued. Please let the Pastor know if you are willing to be a part of this ministry and help revamp it to fit the needs of the youth.
For instance:
Special speakers pertaining to topics of interest
Service projects and activities in the church and community
Creative leadership ways that adults can work together to enhance this program and engage the youth in ways that will give them purpose and grow in their faith
Qualifications:
Adults with willing hearts! God will do the rest.
Fort Dodge Child Health Specialty Clinic
(CHSC) - serves children 0-21 years old, who have or are at an increased risk for a chronic condition, and have a need for special services. These include physical developmental, behavioral, or emotional issues. The Fort Dodge regional clinic is available to help your child. Our team provides clinical services with a nurse practitioner and RN on site. Finding services and support can be complicated. Our Family Navigator can help families access and arrange the care they need. CHSC is located at 804 Kenyon Road, Ste 205, Fort Dodge. Anyone can refer to CHSC. Please call CHSC at 515/955.8326 for more information or to make an appointment today! FACT: 1 in 5 children ages 13-18 have, or will have a serious mental illness. 1 in 6 children has a developmental disability. New research shows that 1.59 children have autism.

Food Pantry Information:

The Manson Ministerial Food Pantry is located at the VFW Hall. The pantry is still open its regular hours of 9 a.m.-noon on Fridays and on the third Wednesday from 5:30-7.
Also, please be sure that all monetary donations in the form of checks are made payable to the Manson Ministerial Food Pantry sent to 606 12th Ave, Manson IA 50563-5080. If you have any questions, please call Max at 712-830-1379. Thank you.
Musicians, Come On In!
Hey, Musicians, here's an opportunity: playing Praise Music for our Sunday worship service at 9 a.m. Do you play guitar, piano, keyboard, bass, drums, tambourines or anything else that would make music to praise God? If so, please contact the Pastor or the office. Let's make joyful; music together for the Lord!
If you are able to volunteer or have questions, please contact Pastor Randy (moserr1959@gmail.com) or the church office (712-469-3510 or osumchurch@ncn.net)